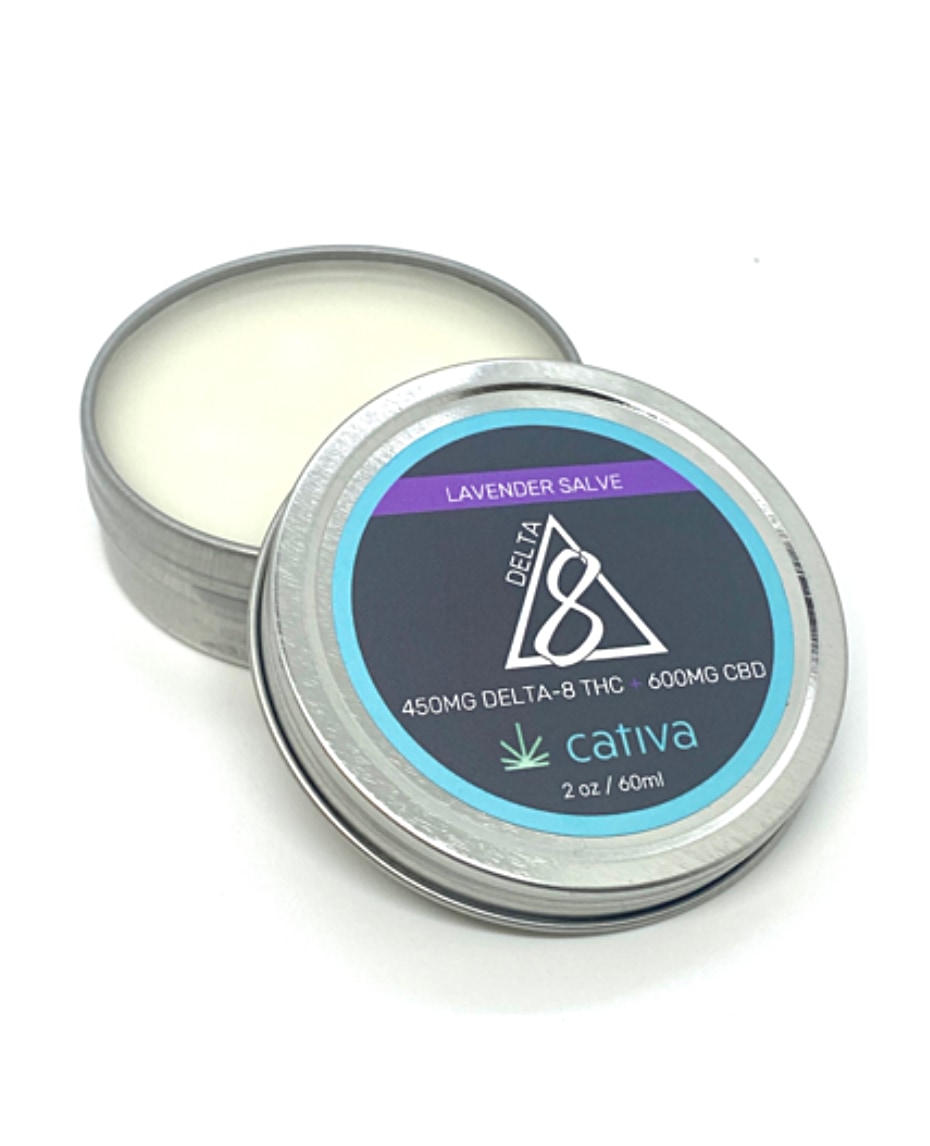 Delta 8 + CBD Salve
Cativa CBD now offers Delta 8 THC + CBD in a salve. This topical is infused with Delta 8. Cannabinoids are absorbed through the skin reaching deep tissue to target a specific area of pain. This localization enables both the CBD and Delta 8 THC molecules to be concentrated for the greatest effectiveness. Our Delta 8 + CBD Salve is great for targeted relief to the areas that need it the most.
Warning: This product may produce psychoactive effects. Use caution when driving or operating heavy machinery. May cause positive result for THC drug test. Do not mix with alcohol.
Shipping Restrictions: Please note that we do not currently ship any Delta 8 products to the following States: Alaska, Arizona, Arkansas, Colorado, Connecticut, Delaware, Kentucky, Idaho, Iowa, Michigan, Mississippi, Montana, New York, North Dakota, Rhode Island, Utah, Vermont, and Washington.
Disclaimer: These statements have not been evaluated by the Food and Drug Administration. This product is not intended to diagnose, treat, cure, or prevent any disease.
---
The Ingredients
Coconut Oil, Olive Oil, Beeswax, CBD, D8, Vitamin E, and Lavender
How to Use
Apply directly to skin as needed.
"Due to the stigmatization of sp. Cannabis sativa and the cannabinoids produced by said plants, little was known about what benefits or dangers that may exist. This leads to why science-backed CBD is so important as it...
We're all familiar with the stress that parenting can put on moms and dads both, mentally and physically. Whether it's sleepless nights, anxiousness, or just the regular aches and pains associated with chasing the kids...