Meet Cativa CBD Player Rory Sabbatini
Rory Sabbatini is at the top of his game after winning the 2019 QBE Shootout alongside fellow player Kevin Tway. Cativa CBD is happy to support this South African-born golfer. The Slovakian player has won 6 PGA tournaments, including The Honda Classic, HP Byron Nelson Championship, and the Crowne Plaza Invitational at Colonial.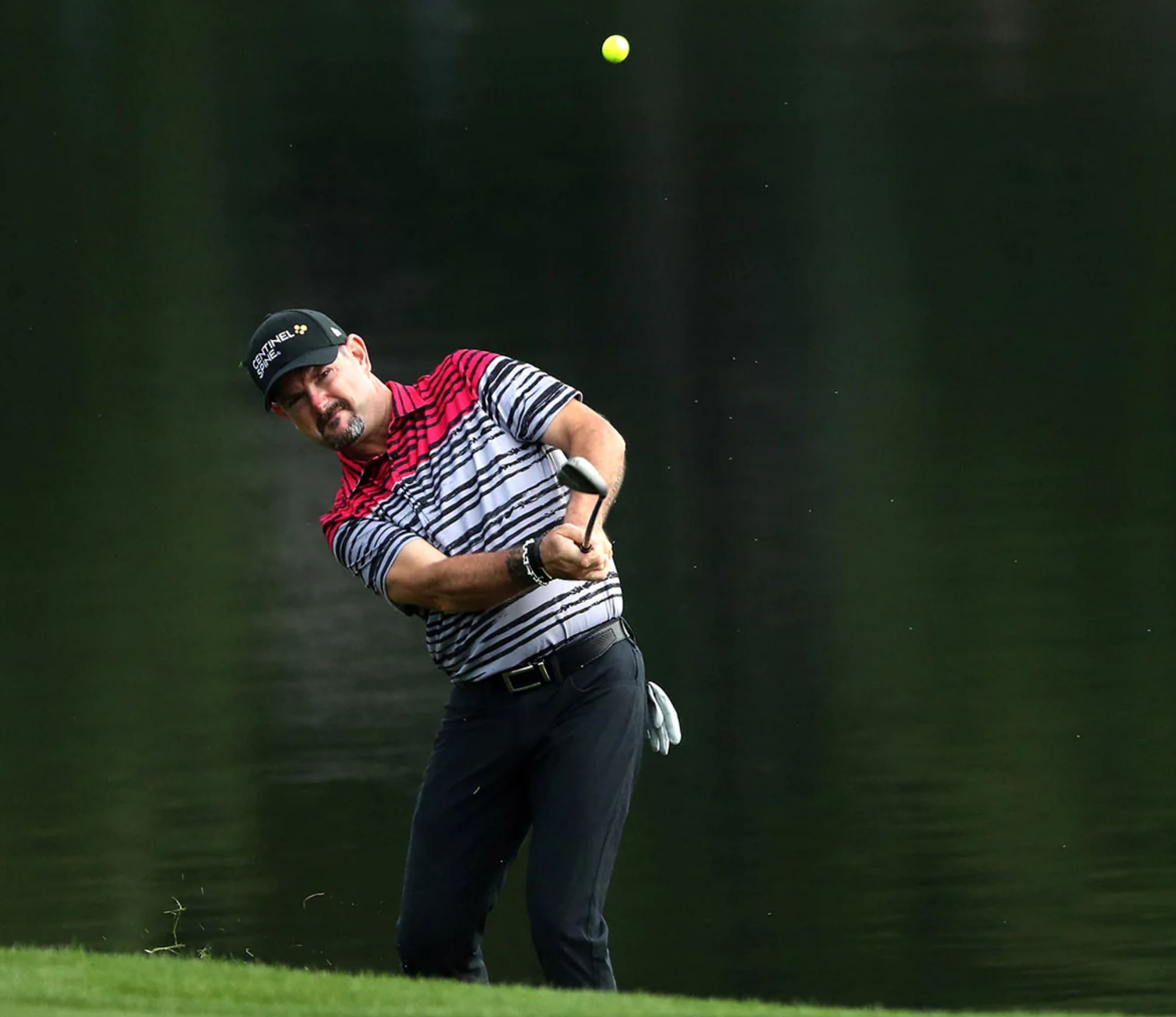 The University of Arizona alum has had an impressive career thus far. On top of those 6 career PGA titles, Rory has finished top 10 on the leaderboard 78 times! All of that combined has solidified Rory as one of the highest career money earners sitting at #26 all time! He continues to perfect his athleticism, all while keeping up with his three children. How does he do it all?
Rory and Cativa CBD
After a neck injury took him out of the game for a short period in 2019, Rory was ready to get back to the game he loves. In an interview with Golf Digest, Rory spoke about the difficult decision to get better saying "I had to have surgery … it's been probably the biggest life changer of anything I've ever done. It really went from one extreme to the complete opposite, agony to just joy just in minutes." Since then he's been unstoppable, qualifying for the FedEx Cup in 2020 and continuing that trend into 2021.
Rory posted on his Instagram that one way he maintains his well-being is with the use of Cativa's Restore CBD Body Cream, as well as the Balance CBD Sublingual Tincture. He is also competing in the Cativa CBD PGA Challenge, where he is currently ranked second among our brand ambassadors. He is playing alongside other CBD ambassadors Chris Stroud, D.J. Trahan, Michael Gellerman, Hank Lebioda, Brian Gay, Hudson Swafford, and Michael Thompson.
Cativa CBD is licensing technology from leading scientific institutions such as Princeton University and partnering with the Zeeh Pharmaceutical Experiment Station of the University of Wisconsin School of Pharmacy. With their support, Cativa CBD creates innovative CBD-infused oils, drinks, gum, and more. Learn more about what CBD can do for you here.
---
Back to List