2020 Guide: 9 Ideas for CBD Lovers
It's here, it's here! Our hotly anticipated 2020 gift guide is finally live below, just in time to get your items shipped before the holidays. Whether you celebrate Christmas, Chanukah, Kwanzaa, or Festivus, we wish you and yours a safe and relaxing holiday. The nine recommendations below are wonderful for family and friends but they're even better for YOU. If there was ever a year that required a little extra self care, it's 2020. So load up on extra treats and place a few in your stocking . . . you earned it!
The Cativa CBD Gift Box
Can't decide which Cativa CBD product to give to your loved ones? Or even yourself for that matter? Then our brand new CBD Gift Box is the perfect option. With two different options on CBD dosing amounts, this gift is ideal for those who are new to the CBD journey or those who can't decide on just one product.
The Glory Wellnessbox
There are plenty of wellness-oriented gift box sets out there, but the Glory box stands out for a couple of big reasons. First: this black-owned business curates skin-friendly selections for women of every hue. And secondly, you'll never get an item you don't like—because you get to pick them out yourself!
Atlas International Coffee Club
Take a trip every month from the comfort of your kitchen and your favorite coffee mug with Atlas Coffee Club. Shipments begin at 6 oz. of single-origin coffee arriving monthly with your preferred roast and grind approach. And don't forget—we make coffee too (with a twist).
Balance CBD Gum
A gift small enough to slip into your pocket, Balance CBD Gum offers the best in cutting-edge CBD research divided into 8 bite-size pieces. Because you're chewing and holding the gum in your mouth, CBD absorption is maximized and bypasses the liver. That's a win-win! A pack of Balance CBD Gum is also highly affordable at just $20 a pack.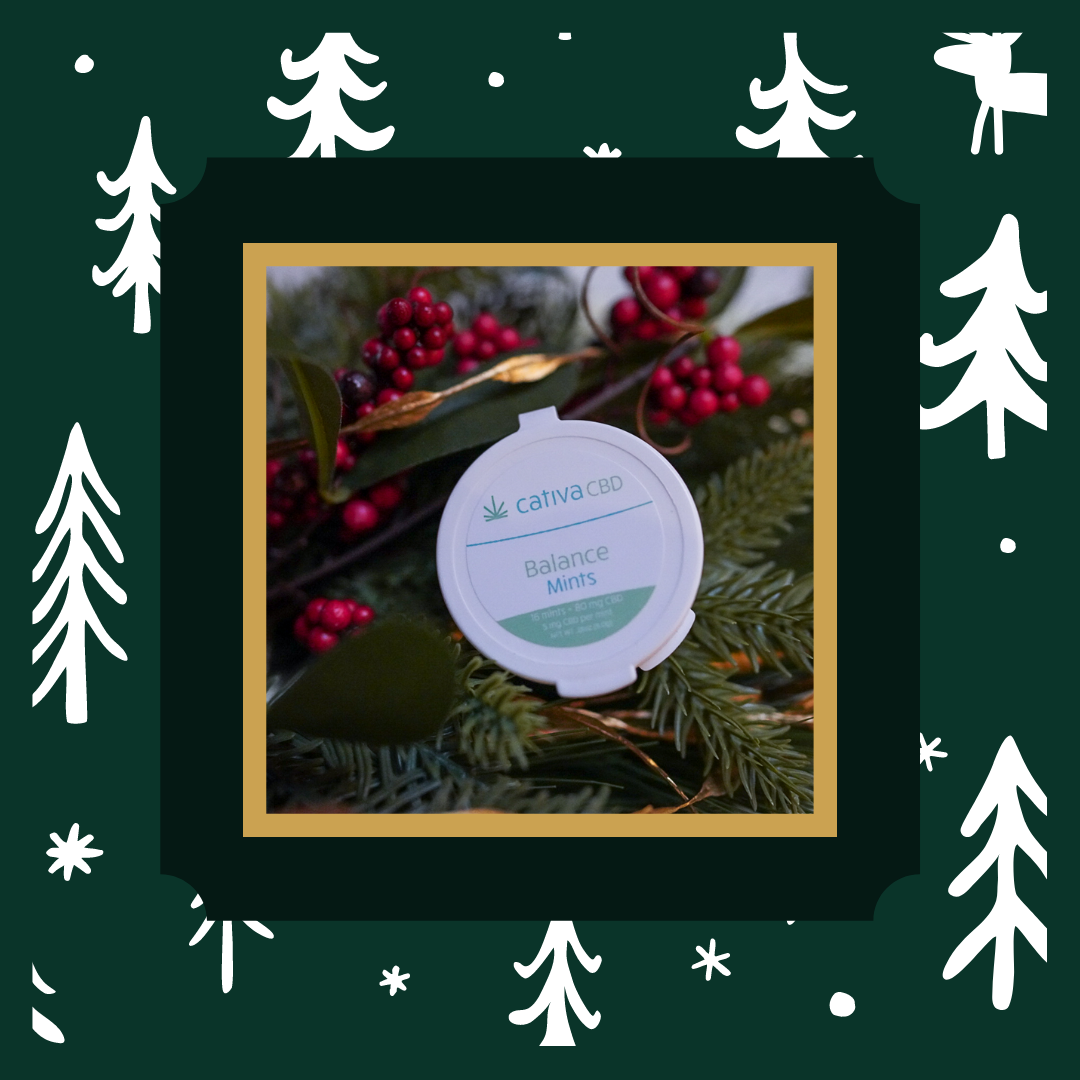 Hot Cocoa Cubes
Kids go nuts for these hot chocolate sticks from Popbar. Heat up some milk, dip, and stir up a luxurious drink. We highly recommend the 12-pack holiday box, which includes dark chocolate, milk chocolate, vanilla, caramel, mocha, and peppermint flavors.
Today Is A New Day Tee
RozieJune is one of our favorite jewelry and accessory brands, but this T-shirt really stole our heart. This woman-owned and run company emphasizes all things body positivity and mental health support. The "Today Is A New Day" tee is ultra-comfy and comes in extended sizes.
Vintage Floral Canvases
Dress up any room with Cloth + Cabin's Vintage Botanical Grommet Wall Canvases, sold in a set of 2. These lovely hangings are easy to put up and dress up any space.
Plant Trio
Pretty AND functional makes the best gifts, which is why we love the Tea Collection from Bloomscape. This trio of chamomile, peppermint, and stevia comes in gorgeous pots available in three different colors. Place them on a windowsill and use your favorite teapot for an afternoon straight out of a fairytale.
Balance CBD Sublingual Tincture
CBD and CBG are wrapped up with a bow in our Balance CBD Sublingual Tincture. It is available in 500mg (approx. 30 doses) and 1,000mg (approx. 60 doses) sizes. The mild, crisp peppermint flavor makes our tincture easily palatable and won't compete with your favorite holiday desserts.
Still looking for the right gift for that special someone? Check out our Cativa CBD shop and stay tuned for upcoming holiday deals!
---
Back to List