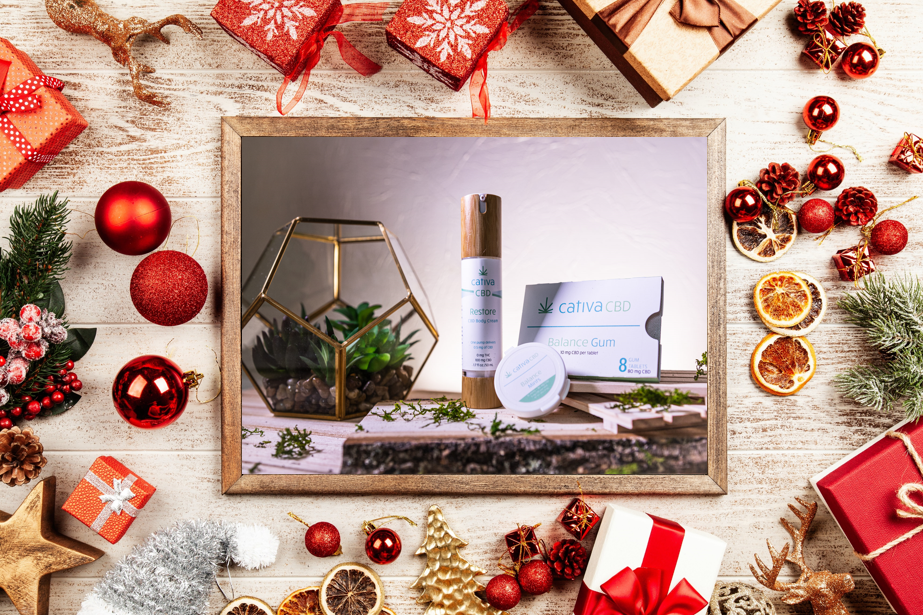 The holidays are just around the corner and that means a lot of hustle and bustle. Shopping for holiday gifts, decorating to deck the halls for a jolly season, parties galore (including the office white elephant gift exchange and potluck), and traveling over the hills and through the woods to grandmother's house -- or the inlaws'. All of the holiday festivities are fun and full of surprises but many of us can confess to the stress that this time of year can bring.
It's easy to get rundown this time of year. From Thanksgiving to Christmas and Hannakuh and New Years; it can be a lot of celebrating. You're probably watching your bank account shrink from all the extra spending on gifts, parties and special meals. Maybe you've overindulged in a few extra libations, or you're not getting enough sleep. Or maybe your eating extra holiday goodies -- who could resist? And when you travel, airplanes and other forms of transportation are hotbeds for germs so it's easy to get sick, especially if you're run down (from all of the above).
This is the time to remember your self care and one way to do that is to turn to CBD. The good news is that CBD will come to the rescue to help balance your body and to calm the anxiety and stress. CBD works with your endocannabinoid system to assist in restoring balance so your body can function at its best.
And if your dealing with inflammation, maybe your joints are achy from the cold weather, rain or snow, CBD has got your back (yes, your spine too)! Inflammation in your body results in oxidative stress. CDB has been shown to possess antioxidant properties through several pathways of the body assisting with a range of conditions caused by inflammation.
Too much of grandma's pumpkin pie or one-too-many glasses of (insert your favorite beverage)? CBD has shown to reduce inflammation in the digestive tract that can help reduce symptoms of overindulgence. Stomach pain, irregularity and gas can be unwelcome guests to the holiday party so keep your CBD nearby for some serious holiday relief.
And don't forget to walk, move, stretch and enjoy time with others. Living a healthy lifestyle is really similar to the way CBD works with your body. The human body is incredibly complicated and seeks to achieve homeostasis or balance. CBD does the same by working to restore your body to a state where it can function better and heal itself more effeciently.
Your body is constantly regulating glucose, temperature, blood pressure and hormones. Only recently the endocannabinoid system that interacts with CBD and cannabis are a complex system of neurotransmitters and receptors. In the past decade, thousands of scientific articles have been published detailing the ways in which endocannabinoids can help you to get into balance. CBD works by modifying CB1 receptors and helps boost your natural levels of endocannabinoids by inhibiting their reuptake and degradation. This dual activity of CBD on the endocannabinoid system, and many other benefits on other systems (like serotonin and pain receptors) has a balancing effect for many people.
Whatever your holiday plans, Cativa wishes you a happy and healthy season and new year.
Resources:
---
Back to List