Hemp-based CBD, a Beautiful Product
Cannabidiol, or CBD, is everywhere. You can find it in oil, tinctures, creams, balms, gummies, vapes, chocolates, and drinks. We've even seen suppositories, toothpaste, and CBD-infused sugar!
But why is CBD having a moment, and more importantly, why now?
To begin: CBD is a cannabinoid that has a similar molecular shape to other compounds in our bodies. These compounds, special enzymes, and receptors make up the endocannabinoid system (ECS). CB1 and CB2 are receptors found throughout the body, and research is underway into their specific roles.
The rise of CBD may be traced to the public's "prescription fatigue". Some people think that CBD is a natural alternative to over-the-counter or prescription medicines. There are many claims -- most of which haven't been medically verified -- that CBD may help with everything from pain and anxiety to physical appearance. But before reading on, it's important to state that these statements have not been evaluated by the FDA and are not intended to diagnose, treat, or cure any disease. Clinically-proven effects asde, many people turn to CBD because they are looking for a natural and non-toxic solution to their medical challenges.
Beautiful CBD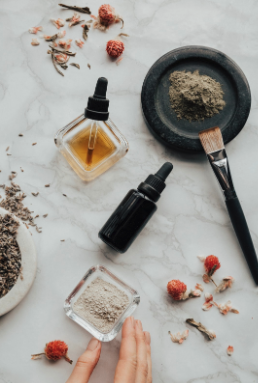 CBD products may react well with endocannabinoid receptors in the skin. Research indicates that your body's largest organ has a very high concentration of these receptors, and that CBD has the potential to calm and reduce redness in irritated skin, lessen visible signs of aging, and may even impact acne. This is why so many beauty and wellness brands are adding CBD oil and isolate into their products.
Some of the CBD beauty products you can find on the market:
Face and body cream, like our Restore CBD Body Cream.
Lip balms
Soaps
Epsom salt/CBD bath soak
Bath bombs
Salves
Masks
Mascara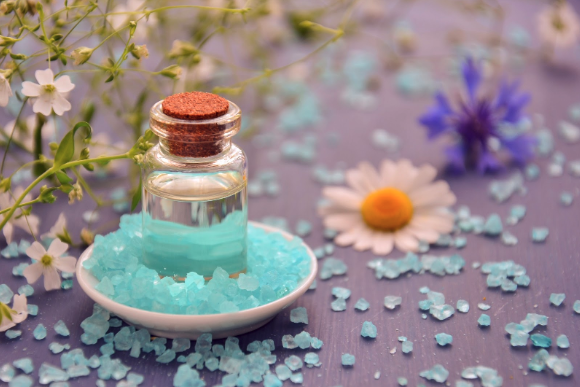 CBD skin, beauty, and bath products are a popular choice for those who care about using sustainable, all natural products.
You may wonder if skincare-infused CBD can enter your bloodstream. If it's labeled topical, it is intended for your skin only. There are CBD products like gels, salves, and patches that are intended to enter your bloodstream, though it will be labeled as a "transdermal product".
It's also good to know the differences among types of CBD found in products so you know what you're getting. Here are three types:
Isolate: Pure CBD, free of other cannabinoids, oils or other matter and has no taste or smell. Cativa CBD uses an isolate in our products.
Full-spectrum: This is an extract with all cannabinoids, including trace amounts of THC. It has vitamins, minerals, omega fatty acids, and terpenes. You may find an herbaceous scent with full spectrum products.
Broad-spectrum: Much like full-spectrum CBD, you'll get all of the cannabinoids but no trace amounts of THC.
Choosing a Product
Whatever products you reach for, make sure to aim for quality. Go for the organically grown variety (most are), and make sure they are free of pesticides and herbicides. Always make sure your CBD products are third-party lab tested - this will ensure purity and potency . And, be sure your label mentions CBD, not just hemp seed oil or hemp oil. Hemp oil is made from the seeds of the hemp plant, which contain no CBD.
With so many products on the market today it's hard to know where to start. Cativa CBD makes it easy to choose a non-intoxicating CBD product that combines the power of science with the promise of nature to bring you balance, wellness and health. Cativa CBD collaborates with renowned scientists and engineers from Princeton University, Zeeh Pharmaceutical Labs, and the University of Wisconsin to create earth sustainable, safe and effective products.
Learn more about our science and why you can trust Cativa CBD here.
References
---
Back to List